Ideation Workshops
People with disabilities meet people who are interested in finding innovative ideas together.
The Innovation Booster Technology and Special Needs offers workshops to facilitate the identification of innovative ideas.
Through this workshop, people concerned by the disability meet people interested in the theme. Based on the needs identified in the first phase, these people imagine innovative solutions. These concrete innovation ideas can be submitted to the Innovation Booster and give rise to real projects.
Participation in these workshops is free.
Two ideation workshops are organized on the topic of visual disability. One workshop in German in Luzern and one in Italian in Lugano.
A workshop is organized on the theme of mental disability, in French in Geneva.
All concerned and interested persons are invited to participate in these workshops. This means:
people with disabilities
Family caregivers
Professionals in the field of social work, care and nursing
engineers
architects
designers
web designers
computer technicians
creators
makers
and all interested people…
Workshop in Italian: November 25, 1:30 to 4:00 pm
Location : USI Startup Centre, Lugano-Viganello (Via la Santa 1)
| | |
| --- | --- |
| | Workshop on the theme of visual disability |
Registration required by filling out the form on the right or by writing to info@frh-fondation.ch
Programme: 
13.30
Welcome
 
Introduction and presentation
 

Presentation of three specific needs:

Internet
Public space
Administration

14.00
Conceptualization through exercises and small group discussions
15.30
Synthesis in plenum
15.45
Declaration of interest
16.00
Conclusion of the workshop and aperitif
Workshop in French: November 4, 1:30 to 4:00 pm
Location : Espace Tourbillon, Plan-les-Ouates (Genève)
| | |
| --- | --- |
| | Workshop on the theme of mental disability and multiple disabilities |
| | workshop organized in collaboration with Clair Bois |
Registration is required by filling out the form on the right or by writing to info@frh-fondation.ch.
Program in standard language:
13h30

Welcome of the participants

Presentation of the Innovation Booster and the needs gathering workshops

14h

Presentation of three specific needs highlighted for this workshop (details below)

A / Mobility
B / Social relations
C / Public space, Accessibility of spaces

14h20

Ideation in small groups, around one of the three themes

In each group (A, B or C), people with and without disabilities discuss the chosen issue. The people discuss the problem and look together for a concrete solution to meet the need.

15h30
Common synthesis
16h
Aperitif and friendly exchange
Registration for the Geneva workshop is closed. Thank you for your understanding.
Program in simplified language
Workshop to get ideas
The Research Foundation supports the creation of inventions.

These inventions can be :

 programs for the tablet or the computer

a service done by a person

These inventions help people with disabilities.
We need you to create these inventions.

We are organizing a workshop.

You are invited to participate in this workshop.

We will be able to discuss together.

People with disabilities will be there.

Educators will also be there.

People without disabilities will also be there.

 

For example, there will be:

engineers
architects
inventors
scientists
researchers

 

Together, we will imagine solutions for :

Being independent when I use a wheelchair
Being safe when using a wheelchair
Moving safely on sidewalks
Going backwards with my wheelchair

Meeting people
Doing activities with other people, such as

Being able to enter all buildings
Being able to go to all the spaces outside
Opening doors
calling the elevator
Workshop in German: 
The workshop took place on September 22. Read more about the workshop here.
Organized in collaboration with the FabLab Luzern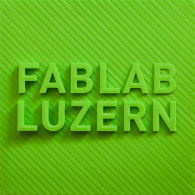 Location : FabLab Luzern, Horw (Technikumstrasse 21)