Ideation Workshops
People with disabilities meet people who are interested in finding innovative ideas together.
The Innovation Booster Technology and Special Needs offers workshops to help identify innovative ideas.
In this workshop, people concerned by disability meet people interested in the topic. On the basis of the needs identified in the first phase, these people imagine innovative solutions. These concrete innovation ideas can be submitted to the Innovation Booster and give rise to real projects.
Participation in these workshops is free of charge.
All concerned and interested persons are invited to participate in these workshops. Please find below the dates and locations of the next workshops.
Visual Disability
Two ideation workshops are organised on the theme of visual disability. One workshop in German in Luzern and one in Italian in Lugano.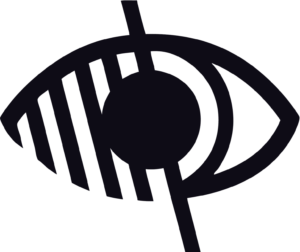 Workshop in German : 22 September, 10.00 to 15.00
Registration required by filling in the form on the right. A Word form is also available, write to us at info@frh-fondation.ch or call us on 077 502 52 03.
Co-organised with the FabLab Luzern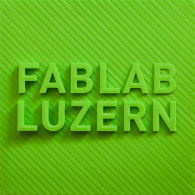 Location : FabLab Luzern, Horw (Technikumstrasse 21)
Accompaniment from Luzern is possible on request at the time of registration.
Programme:
9.42 Uhr
Anreise in Horw (Zug von Luzern Abfahrt 9.30 Uhr)
10.00 Uhr
Gipfeli und Kaffee/Tee im FabLab
 
Einführung und Präsentation
 

Vorstellung von 3 Bedürfnisse / Problemstellung (siehe unten)

–          Wohnen

–          Autonomie, Reise

–          Freizeit, Gaming

10.30 Uhr
Ideation durch kleine Übungen und Diskussion in kleinere Gruppen
11.45 Uhr
Zusammenfassung in Plenum und Erklärung der Interessen
12.00 Uhr
Gemeinsames Mittagessen in der Mensa der Hochschule Luzern
13.00 Uhr
Einführung zu den Maschinen im FabLab
13.30 Uhr
Die Teilnehmenden können in kleinen Gruppen weiter über eine mögliche Lösung diskutieren und mit der Bildung des Projektteams beginnen.
15.00 Uhr
Offizieller Abschluss des Workshops
The three needs that will be presented at the workshop:
Home: People with visual impairment want to be able to use all household appliances independently.
Tactile appliances without physical controls are difficult or impossible for visually impaired or blind people to use.
Electronic displays are also sometimes difficult to read for visually impaired people, as the contrast is not good and blind people cannot see them anyway.
Autonomy, mobility: Visually impaired people want to be able to orientate themselves independently and use buses and trams in any city.
Numbers on buses/trams or other public transport are often not very visible for visually impaired people.
Each city or region has its own public transport system, which operates differently: signage, numbering, announcements, timetables, etc.
Leisure, gaming: Visually impaired people want to enjoy their hobbies and play computer games autonomously.
Navigating computer games is one of the main difficulties for visually impaired people.
Workshop in italian : 25 november, 10.00 to 15.00
Location : Lugano (exact place to be determined)
Programme: more information will follow shortly
Mental disability
A workshop is organised on the theme of mental disability, in French in Geneva.
Information and programme in simple language
We support the creation of inventions.
These inventions can be
objects
machines
programs for the tablet or computer
a service made by a person.
These inventions help people with disabilities.
We need you to create these inventions.
We will come for an hour and a half.
We can talk together.
The educators will also be there.
The educators will help us during the discussion.
We will be looking for ideas.
Ideas for:
– being safe when I use the wheelchair.
– being safe when moving backwards with the wheelchair.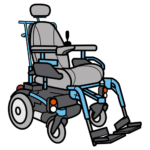 Ideas for:
– being able to meet new people.
– being independent when I meet people.
Ideas for:
– being able to open all doors.
– being able to open the doors of public buildings.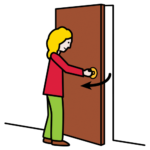 You can say what you need.
Together we will come up with solutions.
These solutions will allow you to be more independent.