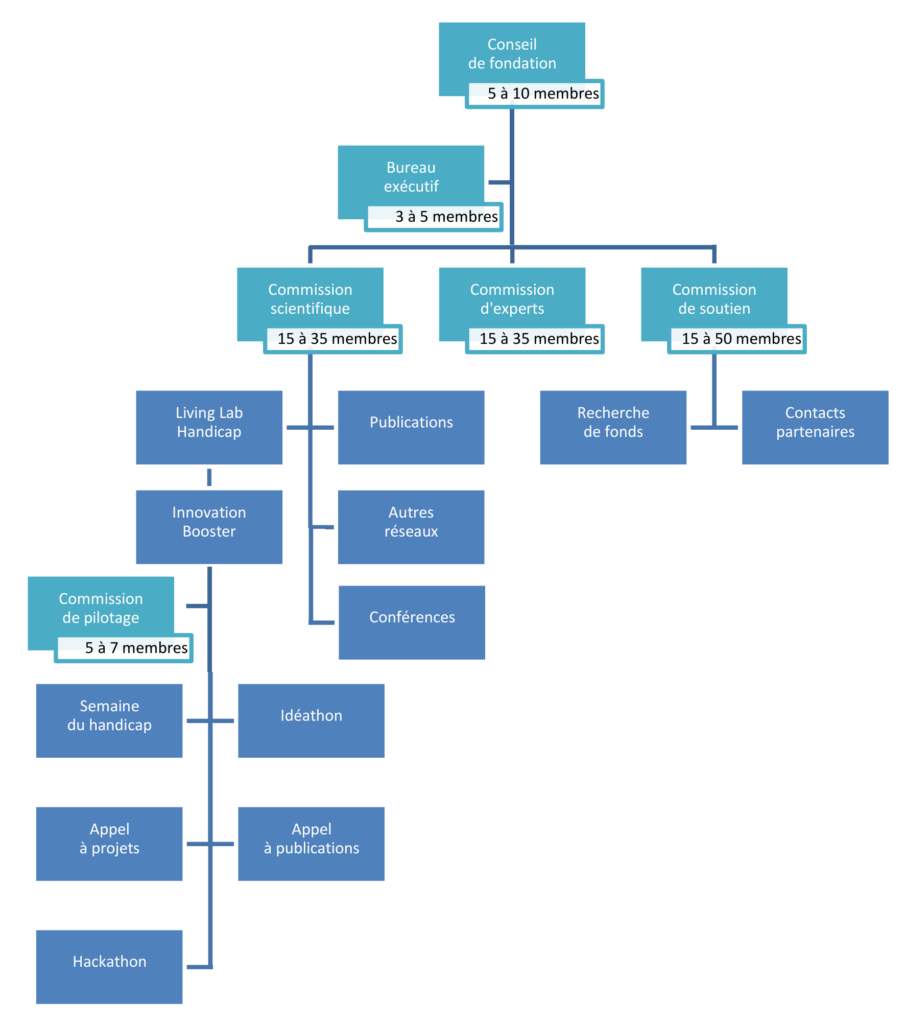 The FRH is managed by a Foundation Board of at least five members, its role is to define the strategic vision of the Foundation.
The Executive Office of the FRH plans and executes the tasks given by the Foundation Board. This office is responsible for the implementation of projects, their follow-up and their quality. 
The Scientific Commission
The FRH has a scientific commission that evaluates the feasibility and scientific relevance of the projects submitted.
The Experts Commission is composed of members working in the field of disability or who have themselves a disability; they will be called upon on specific topics related to the specific projects developed by the FRH, as well as for the evaluation of the projects submitted in the context of the Innovation Booster Technology & Special Needs Challenges.
The support commission supports all the foundation's efforts to obtain funding for its own activities and the implementation of its projects.
The Innovation Booster Technology & Special Needs steering commission ensures that all types of disability are represented in the projects carried out.