In the course of 2020 the FRH Board was strengthened by the merger with the RAM Foundation.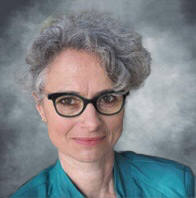 Violaine Knecht
Vice president
Art therapist, visual artist, independent scenographer. Responsible for the "Chocolate-Blue" Workshop, Chavannes-Renens
Laurent Rivier
Board Member and Treasurer
Chemist, Doctor of Science from the University of Lausanne. 
Scientific consultant in forensic toxicology and doping.