Electric drives
Moving around in a wheelchair can quickly become extremely tiring (uphill, paved roads, long distances, etc.). It is therefore understandable to turn to an auxiliary means of propulsion. Various questions then arise: What to choose? Is there really a product that suits my needs and my pace of life? 
There are all kinds of drive systems available: a fully electric wheelchair, a manual wheelchair with electric motors on the rear wheels, an additional electrically driven wheel at the back of the chair or an electric wheel to be coupled to the front of the wheelchair.   
Our feasibility study deals with motorised front wheel systems. These products have the advantage of being easily installed on a chair, and can be decoupled at any time, allowing the user to move without additional cumbersome weight. These products allow a great gain in freedom and autonomy. However, they have major stability problems, which make them sometimes dangerous machines that can cause serious injuries to their users, as well as to passers-by. 
The aim of this study is to gather as much information as possible on the different types of drives that can be purchased in Switzerland, in order to allow a transparent comparison of the qualities and defects of each of them. In addition, the potential dangers related to the stability and performance of these products will be exposed. It will then be possible to offer future users a reliable source of information, enabling them to make a conscious future purchase adapted to their needs, abilities and desires. 
We have currently been able to set up a test schedule for 3 products from 5 manufacturers present in Switzerland. Two of these five manufacturers have not yet validated their participation in our test.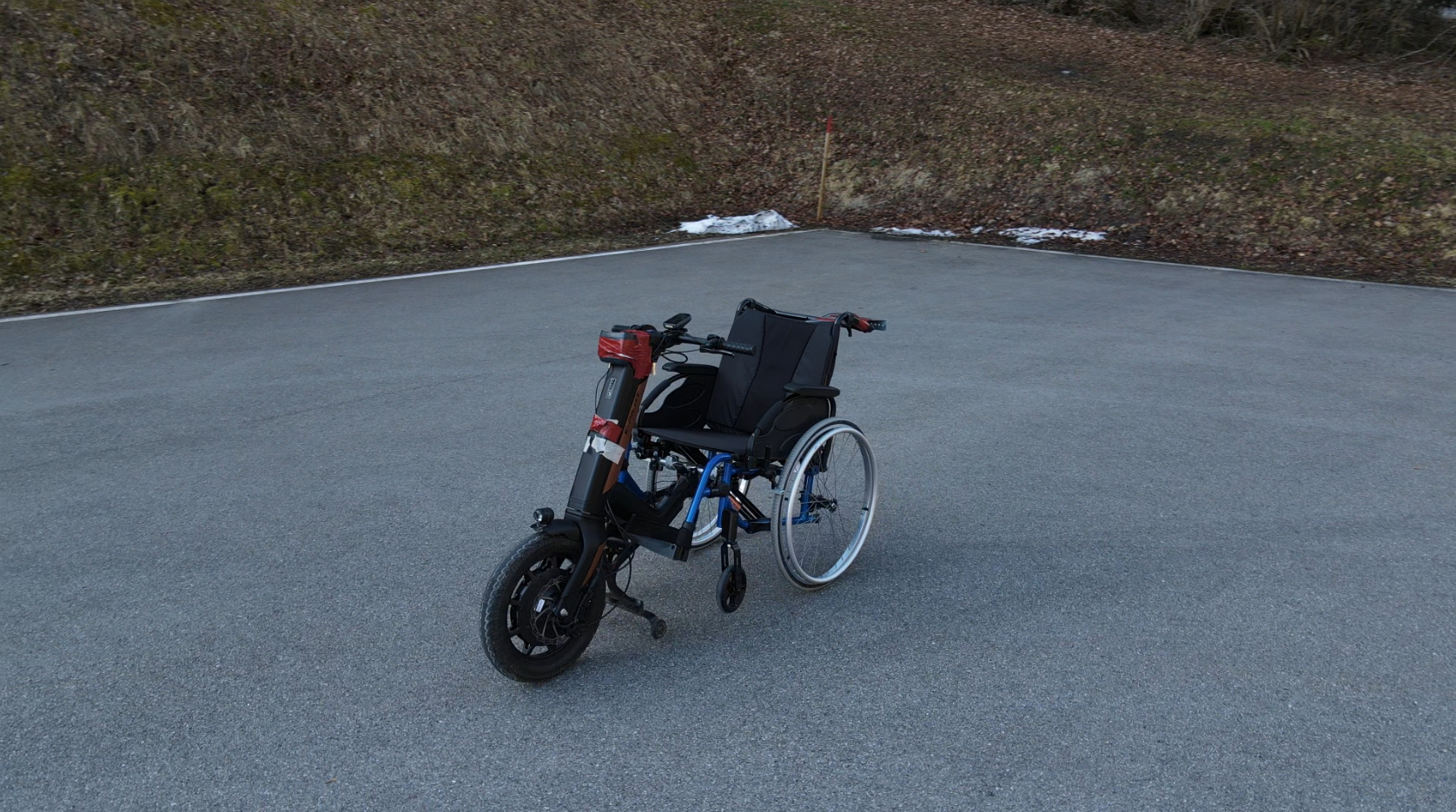 Rehabilitation in hypoxia
Population: people with reduced mobility
People with reduced mobility are witnessing a deterioration in their level of physical fitness, which can lead to health problems. Since they do not have easy access to training centers, an innovative solution for home training could contribute to a significant improvement in the health status of these people.
Inspired by sports science, we want to use simulated altitude to generate additional stress on the organism and thus increase the intensity of a cardiovascular training that is facing a muscular limit.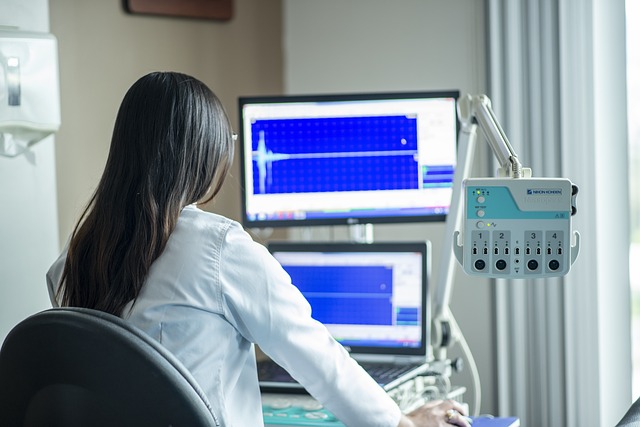 Accessible learning in 3D
Plans and diagrams are essential elements of the teaching material. However, these elements are not accessible to people with visual impairments. The wealth of information contained in the graphics cannot be directly translated into another representation. 3D printing can make graphics accessible and is widely available. However, the high cost of creation and the lack of experience prevents widespread use. The project tested how maps can be made tactically accessible through 3D printing. The focus was on the automated creation of 3D prints from illustrations in the teaching material, and the creation of 3D prints from vector graphics was tested. The graphics were converted into a greyscale image using OpenCV and edge detection was performed. The resulting image is adapted to the requirements of 3D printing, for example by widening the edges and increasing the contrast. The results of the image processing were loaded into 3D modelling software and applied to a grid as a "Height Map". A file was thus created, which can be printed. The software used is freely available and can be used free of charge.The prints created were tested in two stages.Firstly, an evaluation took place with the teachers. This was done by means of a qualitative survey with semi-structured interviews about the perception of the material used and the presentation of the contents.The created printouts are well suited for educational use and can be useful for people with and without visual impairment.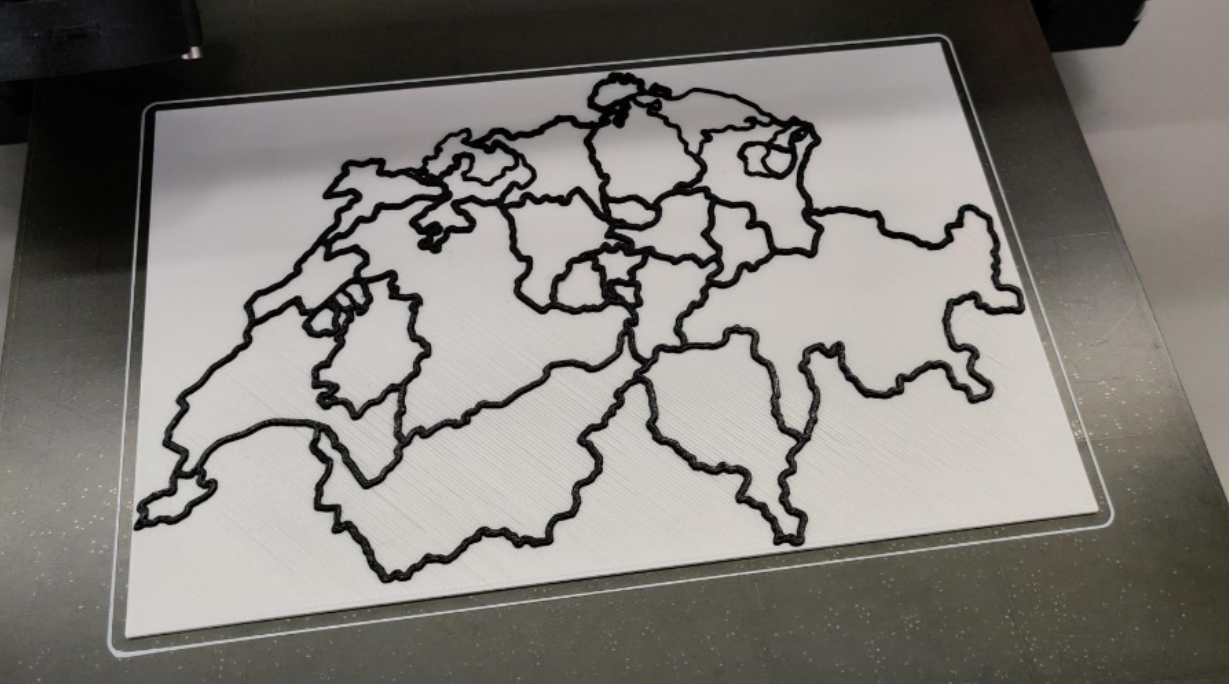 Live subtitling
In order to communicate with hearing people, people with a hearing disability need a sign language interpreter (SLI), who translates spoken language into sign language and vice versa. However, the use of a SGA is severely limited by several aspects: The use of a conference interpreter is costly, as it has to be ordered several days in advance. For this reason, the AI only allows a limited monthly time budget for interventions that cover the most vital needs of the persons concerned, and their intervention is not always guaranteed for capacity reasons. Thanks to the enormous progress in voice recognition technology, an alternative to sign language interpretation has recently become available for online events: automatic written interpretation. In this case, the spoken language is not translated into sign language, but into written language. This alternative is particularly suitable for online meetings and courses, where the hearing impaired person mainly listens and speaks little.
The objectives of the project were, firstly, to investigate the quality and usability/UX of current live captioning systems for online meetings and, secondly, to develop concrete proposals for the day-to-day use of these systems and for improving their usability/UX.
Tests with live subtitling of online meetings and courses have shown that the quality of live subtitling in English and German of the MS teams is so good that comprehension is generally assured. Usability/UX was assessed by means of a questionnaire that participants filled in after the meetings. The results led to various suggestions for improvement and best practice in the use of live subtitling.
The objectives of the project were thus largely achieved, although not all the planned activities could be carried out due to lack of time.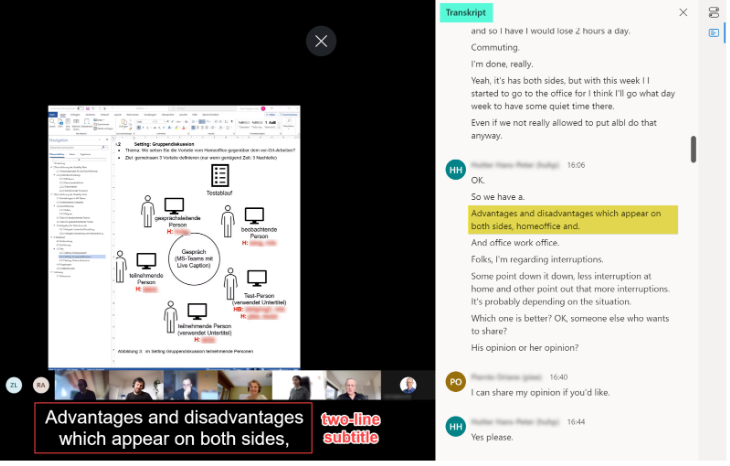 Tourist stays
Problem:
Organising a stay in Switzerland for people with disabilities is laborious for several reasons:
 Accessibility data, data related to personal preferences (type of activity, catering etc.) and data related to transport are not gathered on one platform
Accessibility information is presented in the form of lists of results, but does not
information is presented in the form of lists of results, but does not present real ideas and suggestions for a stay
Objective: to offer a tool that automatically generates ideas for holidays. The tool could be implemented on various websites with a first use case  on the Akse.ch website Akse.ch.
The outcome: a prototype tested by eleven users with feedback that we have compiled in an annexed document and that allows us to orientate the rest of the project according to the needs of the users.
Touch-control Cooktops
While conventional hobs were controlled by touch buttons, modern hobs with touch interfaces provide no auditory or tactile feedback, making them difficult to use for visually impaired users.
This makes them difficult to use for visually impaired users. This project uses the Design Thinking process to design and evaluate solutions to make these touch-controlled hobs more accessible to visually impaired users.
The first step in this process was to analyse the target user and the problem they face. This allowed the problem to be precisely defined and the design requirements to be formulated. Creative methods such as mood boards and brainstorming were used to generate concept ideas, three of which were then prototyped:
(A) a bespoke panel of cut-out buttons that is stuck to the hob interface with adhesive, giving the user tactile feedback
(A) a custom cut-out button panel that is glued to the hob interface with adhesive, giving the user tactile feedback as to which button is being pressed
(B) mechanical buttons, knobs or sliders that interface with the touch controls in the same way as a smartphone stylus.
smartphone stylus
(C) a panel of buttons connected to a microcontroller which then triggers the appropriate touch commands on the hob using electrical wires on the hob using electrical wires.
When validated against the requirements, Concept C met more requirements than Concepts A and B, so that only Concept C was retained than Concepts A and B, so that only Concept C was further developed.
A second version of Concept C was designed after user feedback. The triggering principle. The electronic triggering principle remained the same, but the device was designed to be wireless, give the user audio and visual feedback. The housing has been designed to be more ergonomic and intuitive. With a modular design, the features of this concept should be extended so that it can become an assistive device not only for VI users but also for elderly people or users with other disabilities (mainly cognitive and motor).
The concept should be extended so that it can become an assistive device not only for VI users but also for elderly people or users with other disabilities (mainly cognitive and motor disabilities).
Checklist
Challenging behaviours (HEVE), such as self-aggression, aggression towards others or damage to property, are numerous and constitute a frequent challenge in the support of people with cognitive disorders. According to the project team, HEVEs are the result of an unfavourable interaction between the individual with HEVEs and his or her environment. The latter also includes the professionals in the institutions, who are confronted with various difficulties in their daily work (e.g. limited resources in terms of staff and time, divergent needs of the clientele, difficult relationship management). This is where the present project comes in, because despite the existing need, the project team is not aware of any digitised offer that would enable professionals to obtain low-threshold support in their daily work. The aim of the project is therefore to develop a concept for a tool that encourages professionals to understand HEVE in a reflective way in order to design appropriate offers on this basis. The aim of the project is to develop a concept for a tool that encourages professionals to understand HEVE in a reflective way and to design appropriate services on this basis. A consistent needs-based orientation and an appropriate design of the services should improve the interdependence between the individual and his or her environment and improve the quality of life of people with cognitive disorders. On the other hand, a workshop with potential users developed ideas for possible tools that could help them manage HEVE. In collaboration with the iHomeLab of the University of Lucerne, two ideas were then developed into an expert:in knowledge management system for HEVE management.
Brave 2.0
In a first step, we created a communication interface for an 8-year-old child who cannot speak but is eager to interact with his environment. His condition is characterised by motor impairments and dyskinesia.   
The challenges are firstly to create a device that is easy to use for a child, that does not increase his fatigue and that is in line with the communication tools he uses. We have to take into account the low precision of the movements as well as the instability of the head support. For this project to be successful, it was also crucial that the device met the criteria of safety, biocompatibility and ease of use for the family and therapists. 
The device we built consists of a large tray that can be attached to the user's wheelchair in a similar way to the system they had before. This tray includes a controller based on capacitive sensing. This type of sensor can be activated without applying force, and therefore has the advantage that it does not require tiring movement and extra force for the user. 
The controller is connected to the tablet via a bluetooth connection and is compatible with the Grid3 software.  
On each side of the controller, two pictogram sheets are placed. The main reason for having a non-interactive part for the board, is to keep the user's current cues in the way of communicating with his surroundings.  
In a second step, the objective is to make the system more compact and easier to use by developing a graphical interface allowing the child to learn to use the tablet in a playful way.  
In addition, we are working on how to adapt this system to a wider range of people with a similar disability.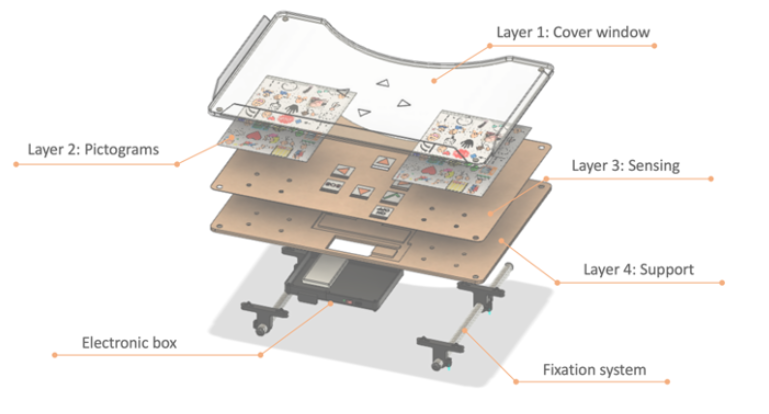 ThePlansForThisEvening
Many technologies offer descriptions that allow people with a specific cognitive and/or sensory profile to facilitate the planning and realisation of activities in their free time. The indicators used refer mainly to physical accessibility. Sensory characteristics are, for example, rarely if ever documented. Yet this information is identified by the people concerned as being particularly important to know. Indeed, the feeling of familiarity and anticipation are considered to be variables that strongly influence the decision to engage, or not, in the activity. This project aims to develop and test a technology to provide personalised and accurate information about available environments and activities according to a user profile. More specifically, the prototyping consists of creating a database that details the particularities of the sound environment. The creation of the prototype is based on three stages. In the first stage, sound recordings in open leisure areas were made in collaboration with a sound engineer and people with a specific sensory profile. In the second stage, the sounds collected were integrated into a widely distributed online questionnaire. The questionnaire consisted of 61 questions divided into 3 themes. The first questions aimed to describe the respondent's sensory profile. Then, for each sound (n=5), respondents were asked to describe the sound, identify the pleasant and unpleasant elements and then suggest "surprise" noises that could potentially appear. In a final step, the responses were used to develop a vertical and horizontal prototype. The horizontal prototype consists of an application offering several functionalities, in particular: defining one's sensory profile on the basis of sound testing, finding environments and/or activities corresponding to one's profile, planning the "sound" journey between one's place of residence and a desired activity, or immersing oneself in unfamiliar and a priori unappreciated sound environments. The vertical prototype consists of databases referring to movements and activities.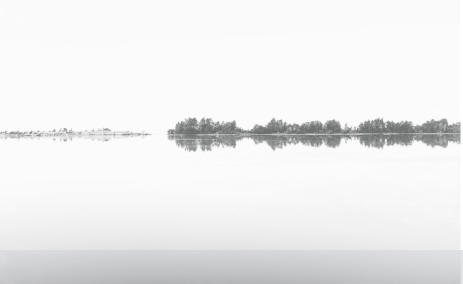 Aid'sUp
The device under development is a modular and controllable neck brace for people with poor neck mobility who have difficulty controlling the position of their head.
At the time of the project application, an initial search of the market for a product showed that there was no solution to the problem of people with "Dropped Head Syndrome", such as our user. Most of the neckbands currently available on the market are rigid and do not facilitate the daily activities of our user. In addition, the unsightly appearance and the difficulty of handling and fitting them were a barrier to their use.
A first prototype was developed during a hackathon organised by HackaHealth in 2019. During this event, the first foundations of the concept were laid and a first (rudimentary) prototype showed a real potential in real use in a person suffering from Dropped Head Syndrome (DHS).
My Health
Many people with disabilities (PWD) have under-diagnosed health problems. Personal factors (health problems due to genetic predispositions or comorbidities; difficulties in understanding and expressing pain) or environmental factors (reduced access to prevention campaigns and care, non-recognition of pain and suffering by the entourage) explain this situation. The objective of this prototype is to conceptualise and develop materials to facilitate access to health promotion and prevention (HPP) for people with intellectual disabilities living in institutions. According to our initial study, this access should be done through an easily available and intuitive medium, offering attractive and playful educational content, which can be used by one person or several and which does not collect or record any personal data. The conceptualisation and development phase resulted in three products: a double-page book containing an illustration and written messages, oral messages accessible with an interactive pen, and a mock-up of a (non-functional) pen. When the prototype was tested, the interactive page and pen aroused interest and were seen as a novelty. The activity was evaluated as fun. Suggestions for improvement were made by the PSHs.
Willift 
Description coming soon
Ifestus
In everyday life, people with an arm disability find it difficult to carry out everyday tasks.during a fashion project at HEAD University, we had a model with such a disability. In a fashion project at HEAD University, we had a model with such a disability. We decided to go one step further and create a fashion product that would not only look good on her, but would also support her passive arm. Our model, who we based this product on, has an active and a passive arm. In both hands, she could only move two or three fingers. The aim of this product is to help her place her passive arm close to her waist, so that she can more easily use both hands in her daily life (for example, opening a water bottle). The practical aspect is important to us. That's why we had the idea to design an accessory for her that gives her the freedom not only to use both hands, but also to have a stylish brace that makes her feel more confident in her independence. We called this project Ifestus, inspired by the Greek god Hephaestus, patron of arts and crafts, but also representative of people with disabilities, as he himself had a mobility problem in the myth, which caused him to be chased from Mount Olympus by Hera. The aim of the project is to provide a fashionable belt and corset that supports the person's arm near the waist to improve movement. After much discussion within the team, as well as research, we have created a leather corset and belt that supports the arm in a discreet and fashionable way. The belt is easily tightened by pulling and placing the buckle on the hook. After creating this belt, we found that its purpose was successful, and that our model was satisfied with its function.The only obstacle was sizing the product to better fit the model.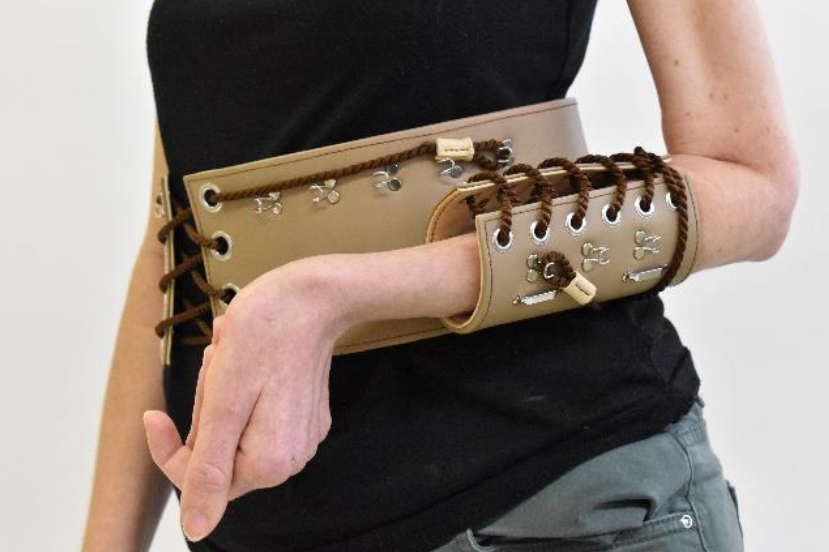 Transportable water access device
Population: people with reduced mobility.
In the context of aquatic leisure activities, people with reduced mobility require easier access to the water. For example, in very busy areas, lifting cranes can be used. In the absence of such facilities, all the effort falls on the attendant. The absence of a device to assist access to water can therefore be limiting or excluding.
The objective of the project is to provide access to water in the vast majority of areas without facilities, by designing a portable, safe, easy to operate, and specially designed and engineered water access device to facilitate participation in water activities.
Online platform for accessible tourist stays
Population: people with motor, hearing or visual disabilities
Several online platforms use a growing database, supplied by Pro-Infirmis, concerning the accessibility of leisure and tourism places. However, the information found on these platforms remains at an informative and descriptive level.
The trips available on the current market are built for specific groups and are not attended by people without disabilities. This type of trip hides personal desires and interests and creates a feeling of stigmatization.
The objective of the project is to valorize the existing accessibility data and to allow users to have access to excursion and stay proposals adapted to their needs, but also to their personal interests (sport, culture, gastronomy, etc).
Technologies for access to leisure for people with disabilities: a participatory research
Population: all people with disabilities
Access to leisure activities during free time for people with disabilities is sometimes restricted by a social, physical and sensory environment that is not very inclusive.
Digital tools are an opportunity to increase their social participation. This project aims to develop a technology to facilitate the planning and organization of leisure time based on the principles of universal design. An exchange platform containing information on the accessibility and attractiveness of cultural environments, leisure activities and public places is envisaged in the form of a collaborative map.
After a first stage of co-construction of the content of this platform in collaboration with all the actors involved, the second stage will propose the development and deployment of the digital tool.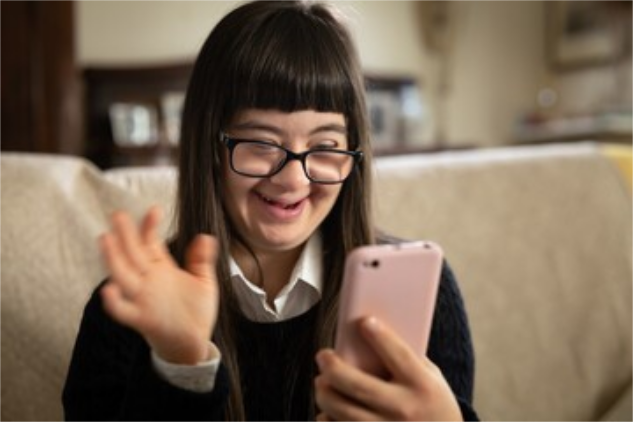 My Health App: prevention and health promotion
Population: all people with disabilities
In order to improve access to health promotion and prevention information and offers, this project aims to design a digital application, based on innovative technological advances in the fields of matching and active learning, allowing a person with a disability to have access to information and offers targeted to his or her needs in an accessible and understandable format. 
The second objective is to facilitate the participation of people with disabilities. The application will offer a customizable agenda facilitating the autonomous management and follow-up of the various steps taken to promote health and prevent illness. In addition, a mapping of services will be created based on feedback received from beneficiaries. It will also allow professionals and relatives to know the needs of people.